Gold 24k
Olivolio Gold 24k Face Wash 250 ml
Olivolio Gold 24k Face Wash 250 ml
15.00 €
Readily Available
FOR ALL SKIN TYPE
For centuries, people have adored the feeling of gold 
against the skin.Gold has a long history of both 
topical & internal use to address skin conditions & care. 
It is now in use for skin beautification in Mediterranean 
and Asia cultures.
Some of the world's most exclusive spas apply gold to
refine & rejuvenate.
    • Helps remove imputities
    • Moisturizes,Calms & soothes skin

Ingredients from Certified Organic Agriculture
With pure 24k Gold flakes
Parabens & Mineral Oil Free 
No Tested on Animals
95% Natural Origin Ingredients 

250 ml /8.45 fl.oz.
MADE IN GREECE

---
The use of Gold in skin care was very well known and used by Ancient Egyptians, Romans, Japanese and Chinese. Gold increase the elasticity of the skin and reduces wrinkles and fine lines and marks of the skin. Also many luxury spas use 24 carat Gold to hydrate and moisturize the skin. Other natural active ingredients: Olive Oil, Pro-Vitamin B5, Calendula, Aloe Vera, Sage, Vitamin E.

Apply gently to wet face & neck. Massage in small circles. Avoid the eye area. Rinse with warm water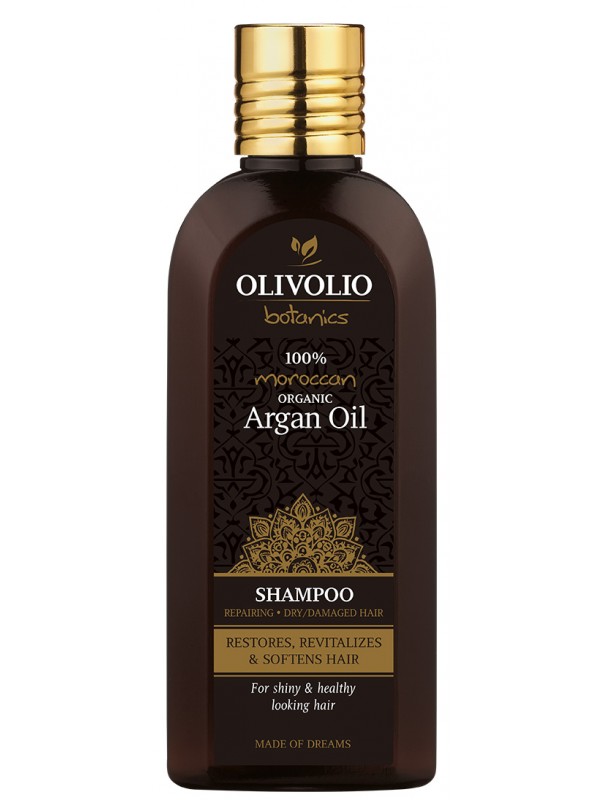 Olivolio Argan Oil Shampoo, Repairing - Dry/Damaged Hair 200 ml
Readily Available
7.99 €
Add to cart