Mastic Oil
Olivolio Mastic Oil Shower Gel 250 ml
Olivolio Mastic Oil Shower Gel 250 ml
13.00 €
Readily Available
FOR ALL SKIN TYPES
Enriched with 100% Organic Chios Mastiha Oil, ensures in depth skin care and offers anti-ageing protection. Frequent use helps soften lines and wrinkles and ensures great elasticity. Has anti-oxidant, anti-bacterial & anti-inflammatory qualities
• Leaves your skin clean & really soft.
Ingredients from Certified Organic Agriculture
100% Organic Mastic Oil
Parabens & Mineral Oil Free
Allergen Fragrance Free
No Tested on Animals
94% Natural Origin Ingredients
250 ml / 8. 45 fl.oz.
MADE IN GREECE

---
Mastic is a natural, aromatic, rare resin in teardrop shape produced from the mastic tree. Scientific research has shown that this resin has anti-oxidant, anti-bacterial and anti-inflammatory qualities. Cosmetics which are enriched with Chios Mastiha Oil ensure in depth skin care and offer anti-ageing protection. Frequent use helps soften lines and wrinkles and ensures great elasticity. Other Natural Active Ingredients: Olive Oil, Wheat Protein, Argan Oil, Cananga Flower, Vitamin E, Pro-Vitamin B5, Aloe Vera, Ginseng, Sage.

Apply to your body using yours hands or sponge.Gently massage over skin to form a rich lather.Rinse thoroughly.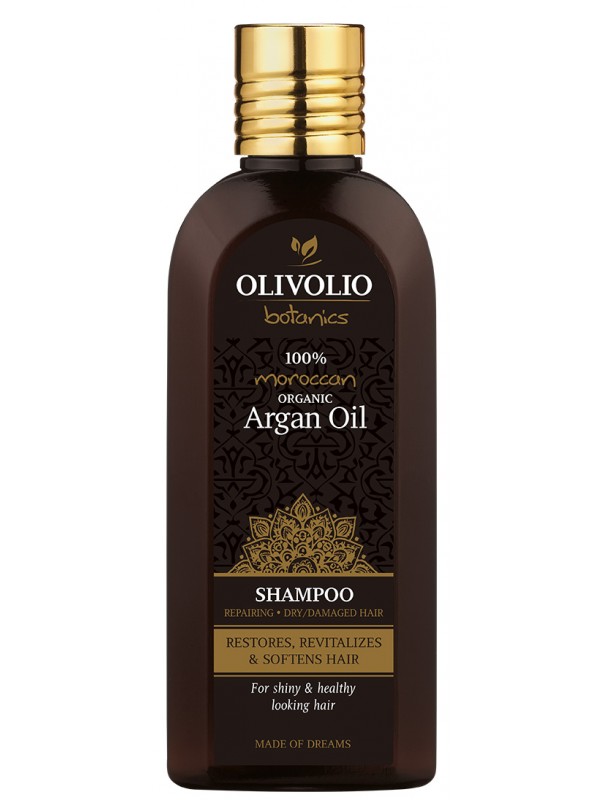 Olivolio Argan Oil Shampoo, Repairing - Dry/Damaged Hair 200 ml
Readily Available
7.99 €
Add to cart